Valerie M. Newman-Freeman, Ph.D., LCSW
has a Doctorate in Couple and Family Therapy from Drexel University and a Master's degree in Social Work from Rutgers University. She completed a two-year post-graduate program at the Multicultural Family Institute of New Jersey and a one-year training program in sexual abuse sponsored by the state of New Jersey. Valerie is also a Licensed Clinical Social Worker in the states of Pennsylvania and New Jersey. She has worked in the field since 1994 in various capacities (e.g., family advocate, case manager, group facilitator, and program supervisor). She has been a field instructor and adjunct professor at Rutgers University. While Valerie enjoys working with all family systems, she has a special interest in working with LGBTQ individuals, couples, and families particularly African American same-gender-loving women.
---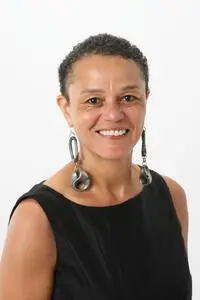 Gabriele D. Newman-Freeman, MSW, LCSW
has a Master's Degree in Social Work from Temple University and a Certification in Women and Trauma. She is a Licensed Clinical Social Worker in Pennsylvania and New Jersey. She began her career in the field in 1994 and has worked with diverse populations (e.g., children and families and dually diagnosed teens and adults). Gabriele has also worked as a supervisor at the Camden County Partnership for Children and currently provides supervision to the behavioral health staff at the Youth Advocate Program. Gabriele has a special interest in working with Women and Trauma as well as LGBTQ individuals, couples, and families.
---
Embracing Diversity At the Intersections

Valerie identifies as African American and Gabriele identifies as bi-racial (African American/German). Their professional journey began in 1995 at Twin Oaks (formerly Family Service of Burlington County). They are life partners and have been together for almost twenty years. Their commitment to one another was legally recognized in the state of New Jersey as a domestic partnership in 2004, a civil union in 2009, and a civil marriage in 2013 and federally in 2015.
Why we share
We recognize that there are potential risks involved in sharing our lives in such a public way; however, this level of transparency provides potential clients an opportunity to be informed consumers of our services. The therapeutic relationship is critical to the therapeutic process and we want you to make a conscious choice to enter into a relationship with us. Some people are reluctant to seek therapy because they are concerned that they will be judged or not understood because of the color of their skin, their gender, their sexuality, or some other aspect of their social identity status. We want you to know that all parts of your identity are important to us and will not be marginalized. This does not mean that we are the best fit for you. It does mean that you are welcome to consult with us regardless of your race, ethnicity, gender, sexuality, or class.